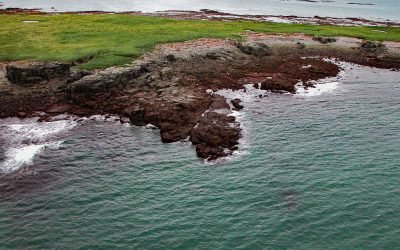 Shaw Island is located in Katmai National Park and Preserve, 2.5 miles (4 km) north of the Alaska Peninsula near the entrance to Kamishak Bay on the western shore of Cook Inlet, about 119 miles (192 km) east-northeast of King Salmon and 79 miles (127 km) southwest of Homer, Alaska.
About the background graphic
This 'warming stripe' graphic is a visual representation of the change in global temperature from 1850 (top) to 2019 (bottom). Each stripe represents the average global temperature for one year. The average temperature from 1971-2000 is set as the boundary between blue and red. The colour scale goes from -0.7°C to +0.7°C. The data are from the UK Met Office HadCRUT4.6 dataset. 
Click here for more information about the #warmingstripes.